BEHIND THE BOARDROOM DOOR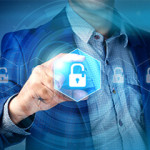 The atmosphere, productivity and director's interaction within the walls of the board room is seldom associated with succession planning. These are behavioral constructs I call Board Dynamics and they have become a leading indicator to the successful governance and performance of an institution. What happens and the manner in which it happens has a huge impact on the decisions that get made. I have seen far too many times that improper board dynamics produced decisions to the detriment of the institution's profitability.
Succession planning is just as much for the incumbents as the successors. Board succession planning goes beyond setting the stage for the future – it is an incredible opportunity to tighten up the structure you currently have. Focusing on the expectations and rules of engagement for a board member now begets an organization and increasingly powerful board that sets the standard for recruiting new directors.
For example, times dictate the high involvement of the board from a regulatory perspective. In fact, never has there been so much pressure on a board's performance. Credit issues, capital constraints and shrinking earnings are but a few of the problems that have faced the governance of your bank. For many, the pressure has lifted a bit but the heavy director involvement has not. As we look to conquer a new era in banking, board dynamics at your institution is critical. There is a fine line between productive and intrusive oversight.
So what is the balance at your bank?
Productive oversight matches the list of critical duties of a bank director, such as monitoring and protecting the long-term value for the shareholders, strategic planning and enterprise risk management. Intrusive oversight rears itself in loan decisions, personnel issues and tactical planning. The proper balance at the governance level is directly related to proper balance in board dynamics.
For a healthy and productive board of directors the balance between productive and intrusive oversight is critical. It has been difficult to measure, and thus, difficult to change. Creating the balance is achieved through difficult conversations and practices. That should result in a written statement of expectations, defined rules of engagement and yearly evaluations. This sequence is the foundation of your succession plan and is critical to a high-performing bank.
It's not just about who is going to be the next director, it is about setting up a strong government structure going forward and being able to apply it correctly now.