WHAT'S MISSING FROM THE TYPICAL STRATEGIC PLANNING PROCESS?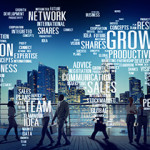 1) Risk Assessment: One of the core duties of a bank director is to assess risk, set risk parameters, and monitor risk. Assessing and setting risk parameters will be an essential element of the strategic planning process. The assumption of risk, or the lack thereof, will impact the success of this strategic plan.

2) Communication: Often strategic planning gets treated as little more than an extended board meeting. Everyone must be actively engaged and fully participate in order to have the rich dialogue needed for strategic planning. When you facilitate in-house or fail to produce valuable interaction and discussion, you rob the process and ultimately produce a mediocre plan with little buy-in.

3) Lack of an Actionable Agenda: Have you ever been part of a strategic planning meeting that feels like it is 90% nonsense? That you could have gotten the same amount done in half the time? Doing some heavy lifting by communicating one-on-one with board members and management team before the meeting to pull together an agenda that focuses on exactly what needs to be accomplished changes the whole productivity and engagement level.

4) Remains Too Tactical: Tactical planning has no place in strategic planning. When you let a budget run your process, you fall into the trap of getting into the weeds of your plan. Time must be dedicated to strategic long-term issues and vision to produce a strong plan.
As a board member, you have a unique opportunity to lead your bank through the process of upgrading to a strategic plan that positions the bank for greatness.