ENGAGE YOUR BOARD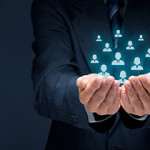 The top complaint that I hear from directors is that they don't spend enough time in discussion. We prepare reports for them. We present to them. We talk at them. Regulators demand of them. But how much of your board meetings are spent in strategic discussion? How many true conversations are you having that don't have to do with a regulatory required exercise or report?
This strategic planning season do yourself and your board a favor – engage.
Before: Have a third party interview your board one on one to get pure and rich feedback on what is important to them for the future of the bank and for the strategic direction of the institution.
During: Structure your planning meeting to stay 100% targeted on the strategic discussion needed to increase the performance of your institution.
After: EVERY meeting should have scheduled time to pull out the strategic plan and take a strategic initiative out for discussion. EVERY meeting.
Proper governance is using one's talents and experience to advance the strategic direction of the bank. Make sure you are giving your directors the opportunity to fulfill the role expected of them.